These brands rely on us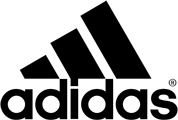 Customer opinions
We are very happy with our Uhlmann giant umbrella.
Technique, high quality workmanship and size are simply recommendable.
Thank you again for the excellent consultation.

Christoph Egger,
Regionaler Verkaufsleiter von Sto SE & Co. KGaA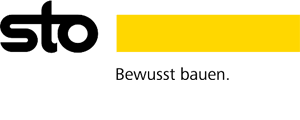 We already use Uhlmann umbrellas in different locations, because they are robust and stable. We never had any mechanical problems and the membrane is indestructible. All our orders were processed promptly and the agreed delivery terms were kept exactly. Prior deliveries of in-ground sleeves always worked out very well. Thanks a lot for your excellent service and the long-lasting products.
Frank Pauly,
Bäckerei + Konditorei Volkmann GmbH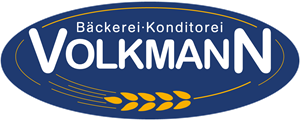 For a long time now we have been a satisfied customer and appreciate your products. We equipped our thermal baths as well as our sauna areas with your sun umbrellas. All umbrellas are very easy to maintain and are also long-lasting. To change covers - if necessary - is absolutely simple.

Vertriebsleitung,
Kur- und Bäder GmbH Bad Dürrheim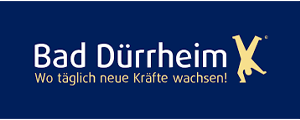 For many years we have been working together with Uhlmann Sun Umbrellas. In our opinion these products meet high quality standards. Our clients are very happy with the products they receive. Uhlmann's customer service is very efficient and accommodating. Having questions concerning orders and requests answers come quickly. It is a very pleasant and positive working together with Uhlmann and we hope to continue this for many years more.
Melanie Michael,
Breezefree Ltd

Since 30 years we have been working in the field of sun and weather protection. In 2015 we had some problems coming up with our deliverer of giant umbrellas of that time. By meeting Uhlmann company we found a product technically and aesthetically convincing. Our clients in gastronomy open their strong wind umbrellas Type TXS in spring and close them again in autumn. This saves a lot of time for our clients. Order handling and communication with the Uhlmann team is just perfect.
Peter Mändli,
Mändli Handels und Montage AG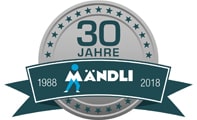 Metropolitan Museum of Arts - NYC
Designing their outdoor area the famous "Metropolitan Museum of Arts" in New York relies on Uhlmann sun umbrellas and their high quality and professional equipped umbrellas. The unique asymmetric design of these umbrellas was especially created to highlight and accentuate the special flair of the museum.
Alpsee - Immenstadt / Germany near Hohenschwangau Castle
In this beautiful place twelve of our strong wind umbrellas are representing their power. They are located at an altitude of 1100 m. From there you can enjoy a wonderful panorama while relaxing safely in the refreshing shade of Uhlmann strong wind umbrellas.
More customer successes
Since more than 2 years now Amann Sun protection and safety technology is cooperating with Uhlmann and appreciates very much their service and their products.
Operating in the section of shutter and also sun protection we know quite some producers of sun umbrellas and their products. Therefore we definitely can confirm that Uhlmann is one of the best.
We want to point out that primarily the good quality and durability of their sun umbrellas is convincing. We also appreciate the fast and professional processing performed by the entire team of Uhlmann . We are looking forward to buy a lot more of sun umbrellas made by Uhlmann and to cooperate with Uhlmann over the coming years .
Thomas Amann, CEO Amann Sun protection and Safety Technology
Since 2014 we have been working with Uhlmann in a cooperative relationship. Even with complex requirements of our clients pragmatical and customer focused solutions are found. The Uhlmann company distinguishes itself by well-designed and high quality standard products. We appreciate them to be a reliable and friendly business partner. We are looking forward to upcoming projects.
Alexander Baur, Bürokult e. K. – Office and Property furnishing
My company, Indigo Awnings Ltd has been in the commercial shading market for nearly two decades. We initially dealt with a different supplier but changed to Uhlmann some 8 years ago and I can honestly say that it was one of the best moves we have made in recent years. The products are superb and manufactured to the very highest standards, in fact we believe that Uhlmann parasols are the best on the market, the options to customise for our customers are endless. The administration team at Head Office are amongst the most efficient of all our suppliers and they also provide great customer service. In addition, we get excellent support from their UK Sales Manager and all of our contacts in Germany speak perfect English. We have product in the field that were installed when we first joined Uhlmann and whilst we have supplied new covers, the parasols still look great and operate perfectly, I could not recommend them highly enough, they are the complete package.
Trevor Ruddle, Managing Director - Indigo Awnings Ltd
The Large outdoor umbrellas are excellent for shading our patio. The quality of the umbrellas is sturdy and installation was easy. We are very pleased with the result.
Viviane Moog, Assistant of Workshop Manager at Dürkheimer Werkstätten
Since our earliest involvement with Uhlmann, Shades of Comfort have found their company to be world class in many ways.Uhlmann products are regarded to be of the highest quality – some would say the Rolls Royce in their Industry, along with their service, which is impeccable.Representatives within the company have always been fair, they are always courteous and above all, professional in every respect.It has been a pleasure working alongside Uhlmann over the years and long may our partnership continue.
Patricia Evans, Shades of Comfort Ltd