Sun umbrellas - Industry
In the field of industry sun umbrellas are often placed in the outdoor areas of staff restaurants or in entrance areas. These umbrellas not only provide refreshing shade for employees and guests but also contribute to a welcoming and elegant ambience.
Also for your company Uhlmann sun umbrellas holds the perfect giant umbrella:
high standard quality, very robust and of course on request with your company logo or brand in best printing quality. To guarantee these highest standards we exclusively manufacture in Germany.
Sun umbrellas for use in industy - Gallery
To support your company and set it in scene giant umbrellas for use in industry need to be of best quality and also have to be able to highlight your company in a representative way. Take a look at the following impressions of Uhlmann sun umbrellas used in industry:
Numbers - Data - Facts
| | |
| --- | --- |
| Sizes: | From Ø 2,0 m bis Ø 10,0 m to outer diameter |
| Shaded area: | From 4 m² to 78 m² |
| Shapes: | Square, rectangle & round |
Printing Service for your company
Our in-house printing service will equip your umbrella with your company logo or brand and also any other motif according to your requirements. This way the umbrella becomes a real eye-catcher and also serves you as an advertising medium.
Take the offer for printing and personalizing your umbrella, attract attention and enjoy having an outstanding unicum.
Customer opinions
We are very happy with our Uhlmann giant umbrella.
Technique, high quality workmanship and size are simply recommendable.
Thank you again for the excellent consultation.

Christoph Egger,
Regionaler Verkaufsleiter von Sto SE & Co. KGaA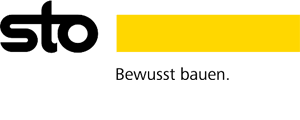 We already use Uhlmann umbrellas in different locations, because they are robust and stable. We never had any mechanical problems and the membrane is indestructible. All our orders were processed promptly and the agreed delivery terms were kept exactly. Prior deliveries of in-ground sleeves always worked out very well. Thanks a lot for your excellent service and the long-lasting products.
Frank Pauly,
Bäckerei + Konditorei Volkmann GmbH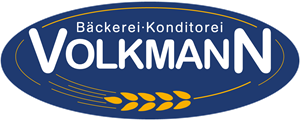 For a long time now we have been a satisfied customer and appreciate your products. We equipped our thermal baths as well as our sauna areas with your sun umbrellas. All umbrellas are very easy to maintain and are also long-lasting. To change covers - if necessary - is absolutely simple.

Vertriebsleitung,
Kur- und Bäder GmbH Bad Dürrheim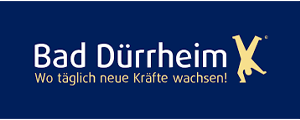 For many years we have been working together with Uhlmann Sun Umbrellas. In our opinion these products meet high quality standards. Our clients are very happy with the products they receive. Uhlmann's customer service is very efficient and accommodating. Having questions concerning orders and requests answers come quickly. It is a very pleasant and positive working together with Uhlmann and we hope to continue this for many years more.
Melanie Michael,
Breezefree Ltd

Since 30 years we have been working in the field of sun and weather protection. In 2015 we had some problems coming up with our deliverer of giant umbrellas of that time. By meeting Uhlmann company we found a product technically and aesthetically convincing. Our clients in gastronomy open their strong wind umbrellas Type TXS in spring and close them again in autumn. This saves a lot of time for our clients. Order handling and communication with the Uhlmann team is just perfect.
Peter Mändli,
Mändli Handels und Montage AG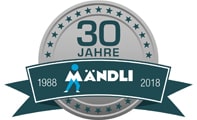 Wir freuen uns auf Ihre Nachricht
Sun umbrellas Made in Germany
Sun umbrellas made by Uhlmann are produced in our manufactory with great diligence and are all hand-made. At our German location we run our entire printing and also our winter services.
This way you can rely on having the guarantee of receiving best quality.